Shopware Specialists
Shopware is the solution that offers freedom and growth.
Work with Shopware specialists and eCommerce experts to run your project.
For BMITZ, Shopware is one of the best platforms to create e-commerce stores and it is becoming an ideal solution to meet the changing demands of e-commerce, offering freedom of growth, user experience and perfect stability.
Shopware Specialists
Official Partner
Shopware is a modular format ecommerce platform developed in Germany since 2004. Shopware is available in open source as well as commercial versions.
With the latest version of Shopware released in May 2019, a FIRST API approach has been pursued, creating a completely new technology foundation.
The Community version is open source software based on the same technical foundation as the paid editions of Shopware. Behind the Community version, there is a large community developing and evolving the platform, in addition to having various forums and a free access wiki.
Community Edition has no functional limitations and can manage any number of categories, products and customers. As with other platforms, Shopware can extend its functionality with more than 3,500 free and paid extensions, which can be modified from the Shopware administration area, as well as languages, incorporate marketing functionalities, payment methods and shipping and being Shopware certified developers, if necessary, we can create our own custom extensions for a specific business.
Shopware can be fully integrated with any ERP system (Dynamics, SAP, etc…) via API, offering omnichannel possibilities.
We will help you create your online store with Shopware, and we will offer you specialized support at a strategic and technical level so that you can count on a team of professionals who act as your technological partner.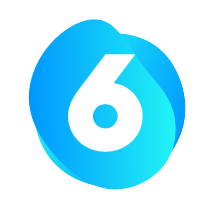 Shopware 6
Currently, Shopware 6 is one of the solutions that offers more freedom of growth offering a perfect experience, ease and stability.
B2B & B2C
Oriented to business models B2C (Retail or final consumers) and B2B (trade between companies).